WELCOME TO THIS WEEK'S EDITION OF SALIENCE
This week, we explore the true value of premium digital banking, the resurgence of M&A activity and the benefits of blockchain in global healthcare. We also share an update on Google's London "landscraper" and look at the detail behind Big Tech's dramatic recent appearance before the US Congress.
Let us know about your thoughts on this week's news by emailing rmorganevans@sapiencecomms.co.uk.
Are premium FinTech products the way to go?
Digital banking has rapidly changed the way consumers and businesses manage their money. From Starling to Revolut and N26, we are in the midst of a FinTech revolution. However, these companies are looking for ways to monetise their members much more quickly. How do they do this? One example is offered by Monzo, who have recently launched a premium product that charges customers £5 a month to aggregate various bank accounts. But will UK retail customers pay for such extras?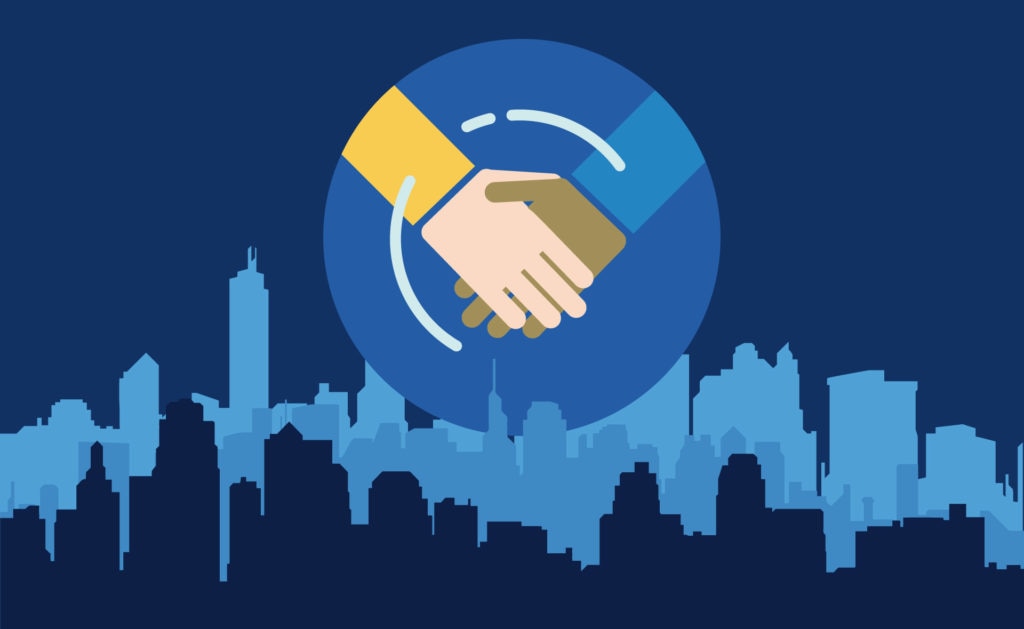 The M&A resurgence
Unsurprisingly given the pandemic, social distancing and lock downs, there was a slowdown of mega mergers in recent months. However, throughout July M&A activity has been increasing. Chevron is going to pay $13bn for Noble Energy and ad-empire Adevinta is snapping up a unit of eBay worth $9.2bn. Already this is giving analysts something to be confident about following a subdued second-quarter. And with this resurgent confidence it seems M&A will continue to resurge over the rest of the year.
The benefits of blockchain in healthcare
It is abundantly clear that efficiency in healthcare is critical. And with Covid-19 increasing the burden on researchers and providers, maintaining service efficiency and reducing the risk of errors is becoming a difficult task. However, one technology that has proven its value in the more recent months has been blockchain. From cracking down on counterfeit drugs, to Covid testing and insurance, the technology is improving healthcare and HealthTech globally. And it's only set to increase: experts estimate that 55% of all healthcare applications will utilise blockchain for commercial purposes by the year 2025.
Google invests in its offices
Google has reaffirmed its commitment to London, continuing a mission to build "the landscraper" – a horizontal skyscraper that will host thousands of workers once complete. The building, to run alongside the Kings Cross railway lines, will be 11 storeys tall and boast a 25 metre swimming pool, indoor basketball court and nap pods for weary staff. Interestingly (and perhaps fitting for given the railway location), Google appear to be pursuing a twin-track approach: pressing full steam ahead with the project whilst also giving all 118,000 of its global staff the choice to stay at home until July 2021.
And finally…Big Tech goes on trial
A lot of Silicon Valley-watchers got very excited this week seeing the heads of Amazon, Apple, Facebook and Google appear (by video link) before the US House of Representatives' Judiciary Committee, as part of the Committee's investigation into the tech sector. And the sight of some of the most powerful and influential CEOs in the world did indeed feel like a milestone moment for not only Big Tech, but for US and global tech regulation too. But how did we get here?
Read this article to find out more.