WELCOME TO THIS WEEK'S EDITION OF SALIENCE
This week we look at the future of housebuilding, the power of asking 'What if?' and the economic value of a facemask. Plus, why digitalising communications matters in Investor Relations and what mobility might look like in twenty years' time.
Let us know about your thoughts on this week's news by emailing rmorganevans@sapiencecomms.co.uk.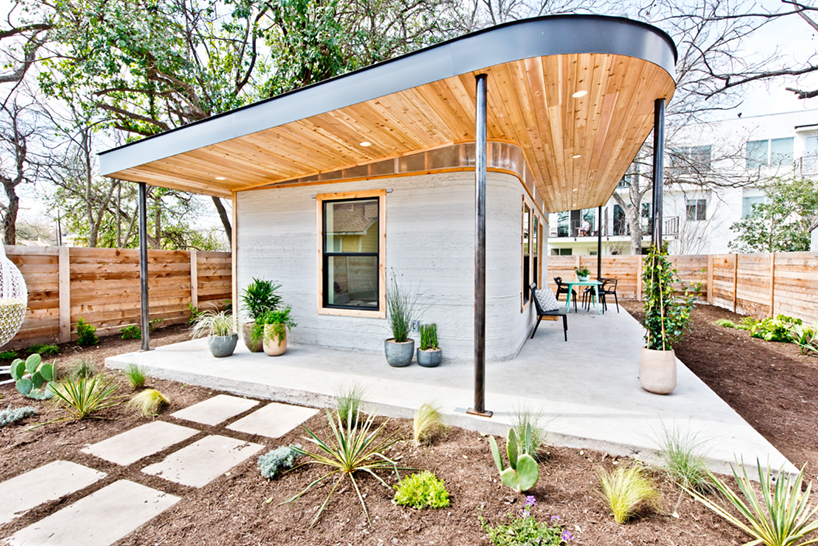 The new frontier for home building
3D printing has come a long way in the last few years. But whilst some of us may already be used to 3D printed furniture and home items, not many of us were expecting 3D printed buildings to appear as quickly as they have. The most recent property developer to invest in this burgeoning industry is Bjarke Ingels Group, who have teamed up with robotics lab ICON to deliver the above "house of the future".
What if?
Every organisation has rules. However, according to former vice president of innovation and creativity at The Walt Disney Company, Duncan Wardle, every rule can be dismantled. He believes that focusing on innovation and creativity means unpacking the old ways of thinking and reimagining processes, asking 'What if?'. Challenging rules stemming from a "collective river of thinking", he argues, creates those disruptors that change the way we go about our everyday lives (think Spotify, Netflix and Uber). So, how does a business achieve this new realm of thinking? Well, according to Duncan, there's no such thing as Duncan't. He suggests picking a rule to break.
Digitalising for success
To adapt to the challenging environment brought about by the pandemic, Sapience client and leading international research and investor relations consultancy Edison Group recently digitalised its broad range of research and IR capabilities with excellent results – 6,000 new investors are reading its research content, downloads have increased by 25%, and it has gone against trends by signing a number of new clients. In this interesting article for IR Magazine, Edison Founder and CEO Fraser Thorne talks about why he feels IR firms need to respond to fundamental changes happening in the market, and tell their own growth stories.
The economic value of a face mask is…$56.14?
Economists are obsessed with translating everything into GDP. That's why they've calculated the economic value of a face mask, wondering if a face covering will deliver recovery. They hypothesise that face masks can substitute lockdowns, restore confidence in economic activity, including going to shops and restaurants, and help people feel comfortable to use public transport. With each person wearing a mask, it is calculated that they prevent a fall in US GDP of $56.14 – not too shabby for something that typically costs $0.50.
Bike runner: 2049
It turns out the ultimate status symbol in 2040 may well be the bicycle…and your health. According to a recent future mapping exercise by Swiss innovation consultancy Spark Works, the 2040s could also see a "slow society", with no more commuting, and a culture of green consumption. Then again, the futurologists also mapped out scenarios in which we may be microchipped for access to various areas. Either way, the exercise looks at some fascinating scenarios for how the future of mobility might look in years to come.